THE INSIDER'S GUIDE TO GETTING COLOUR ON YOUR SIDE
5 Colour Rituals for Wellbeing and Resilience by Sarah Conway
Coronavirus has deprived us of essential colour experiences, leaving us feeling as washed out as our joggers. Leading colour consultants Laura Perryman and Marianne Shillingford share some simple techniques to bring colour joy to the everyday.
Words by Sarah Conway and jointly curated by Laura Perryman. Read the full article published on Medium.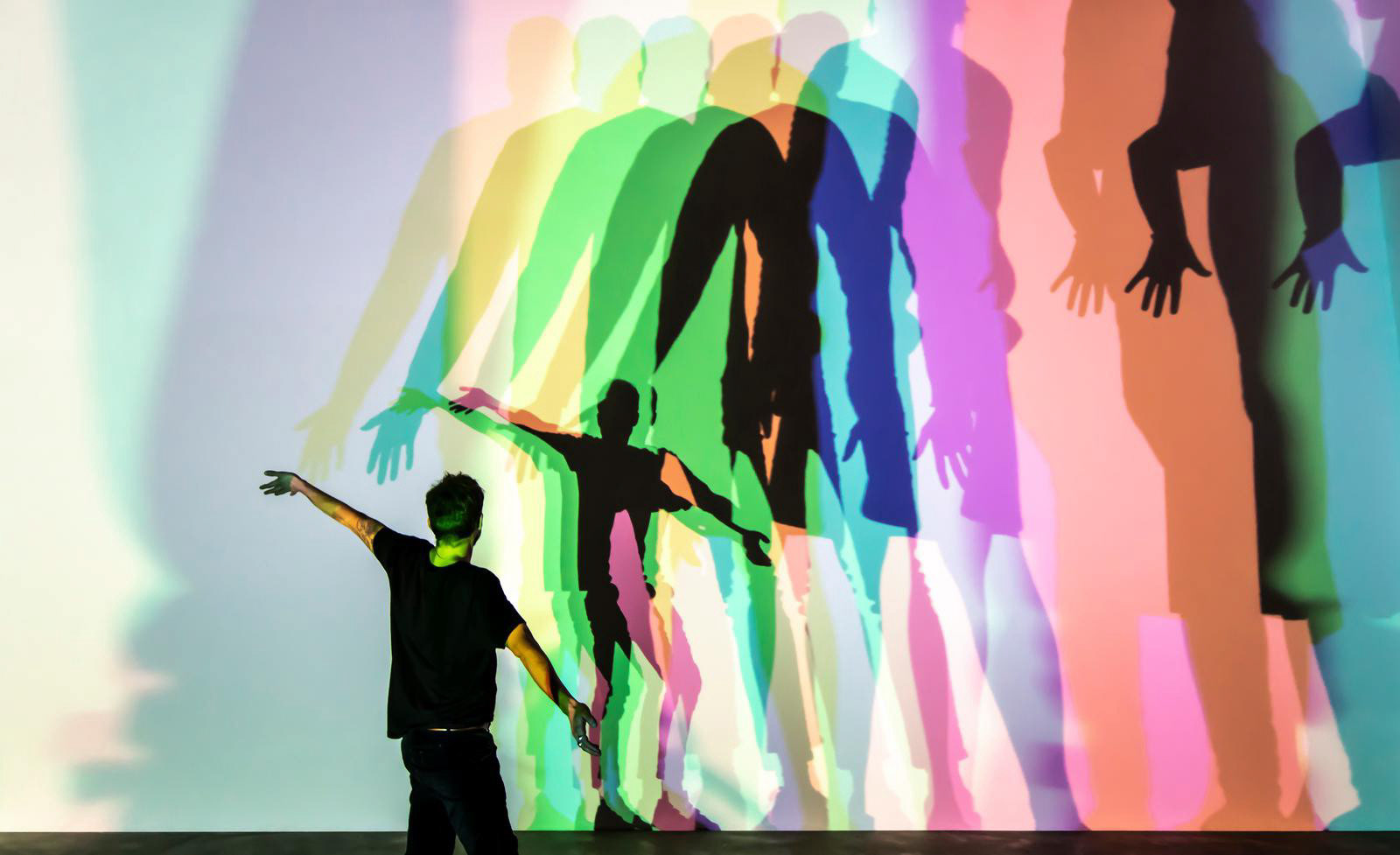 When lockdown #1 began in March 2020, a quiet refrain could be heard amongst those untouched by covid's first tsunamic wave: "At least it's spring," we whispered, "imagine if it had happened in January!"
Well, here we are. Winter 2021 and collectively we don't so much have the winter blues as the isolation greys. Many people have been isolating for nearly a year now, often in homes without a garden, where windows look out onto asphalt, and the only trees are on tv. Even if you can get out, you've probably run out of places to go. Plodding the same old pavements in the rain has limited appeal, even for the most fortunate and resourceful.
"Colour rituals balance or harmonise with your natural energy ebbs and flows."
How these colour rituals work
These techniques are designed to fit the structure of a typical day. Beginning as you get dressed and taking you through home-working, lunchtime, 4 pm slump and evening wind-down, each ritual balances or harmonises with your natural energy ebbs and flows.
1. Morning: why grey gets us down
When Reyhan Harmanci, writing in the New York Times earlier this month, coined the term "hate-wear" we sighed and nodded. We've been hate-wearing for months, pulling on our ugliest, greyest clothes not despitehating them, but because we hate them.
A few days later, Esquire added "sadwear" to our lockdown lexicon: "comfort blanket menswear that makes happy boys of sad boys." Yup, we thought, reaching for the remote, we're sad-wearers too. It turns out sad-wearing's not gender-specific.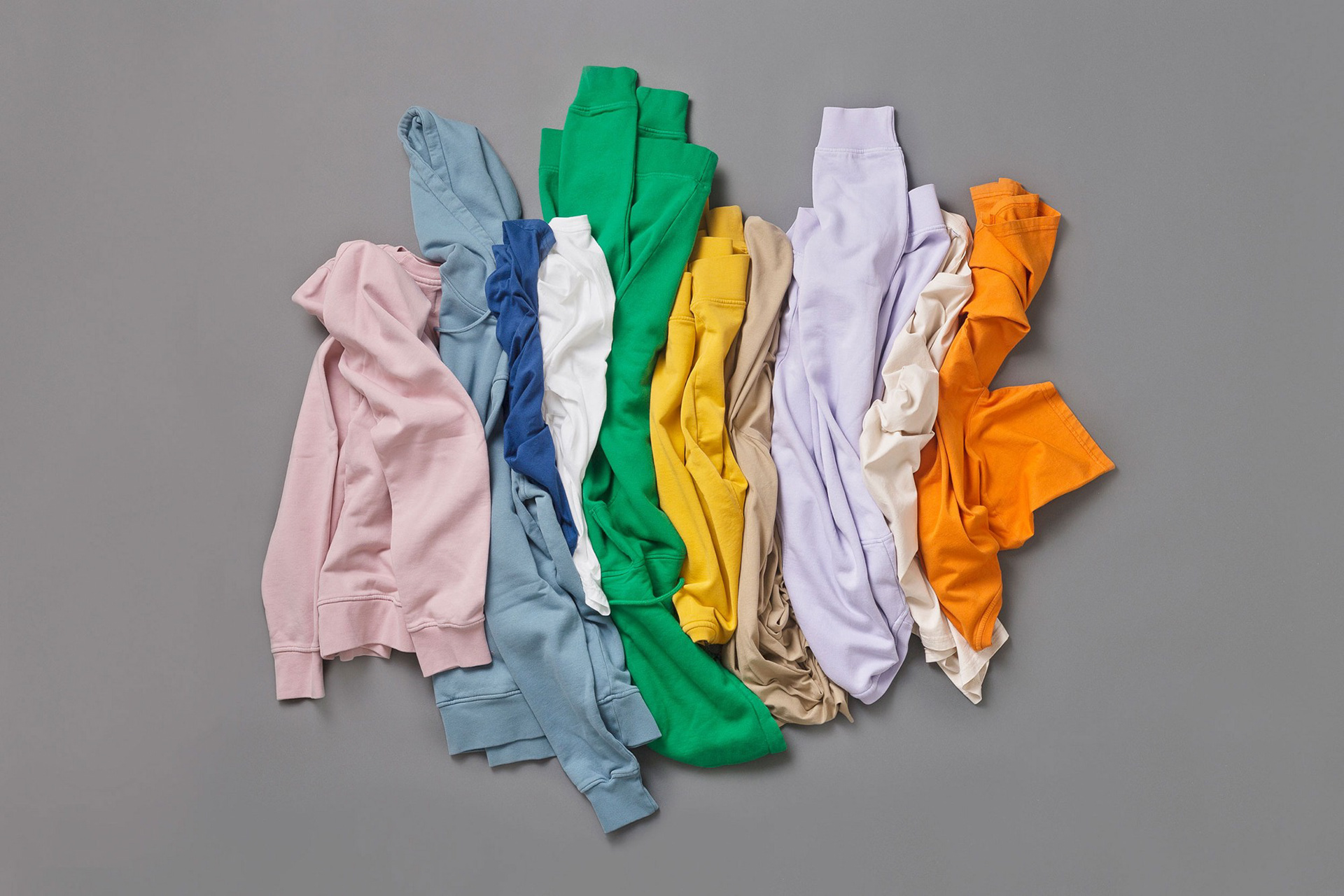 As a colour for the times, it's difficult to argue with Pantone's choice of "Ultimate Gray" as the shade of 2021. "When the world turns grey, says leading colour researcher, Angela Wright, "we are instinctively conditioned to draw in and prepare for hibernation."
Lockdown is the hibernation that went on too long. And sadly, contrary to Pantone's hope that grey will inspire resilience, the more grey we see, the less inclined we feel to do anything about it. As colour psychologist Karen Haller explains, grey may be comforting and calming in certain situations, but it becomes oppressive over time, besetting us with self-doubt and depression.
January's grey skies may be beyond our control. But choosing to wear and decorate with grey just colludes with the colour's fogging emotional and cognitive effect. Under grey's heavy influence, we become lethargic and non-committal, fearful and unsure. Not the best basis for taking on the challenges of home-working, schooling or caring.
Presumably, this is why Pantone opted for "Illuminating'', a citrusy lemon yellow, to contrast "Ultimate Gray" as colours of the year. According to the US company, together the shades evoke "composure, steadiness" and "the optimistic promise of a sunshine-filled day." Here's hoping.
If you don't feel comfortable dressing top-to-toe in brights, accessories are an excellent place to start. A scarf with a splash of yellow or some fun socks in contrasting colours will surprise and delight you each time they catch your eye. Colourful Standard have responsibly-made basics in a rainbow of colours, all year round. And if you're ready to take your colour adventure a little further, try Lucy & Yak, who pride themselves on a manufacturing process where "everyone wins".
Lockdown is your friend here, providing the perfect opportunity to be bold. Seeing as you're going to be home most of the day, the consequences can only be good. As Laura says, "make an effort to lose your sad clothes."