A public exhibition of next generation material colouring 
processes, curated by Laura for Surface Matter as part of London Design Festival, 2018.
Featuring eight pioneering designers and companies who are responding thoughtfully to the complex questions posed by waste and toxicity,

Colour via:

looks forward to vibrant and sustainable material futures. 
Set over two weeks, the exhibition opened up discussion around new opportunities and directions for sustainable design and was an opportunity to experience new colour processes as they emerge.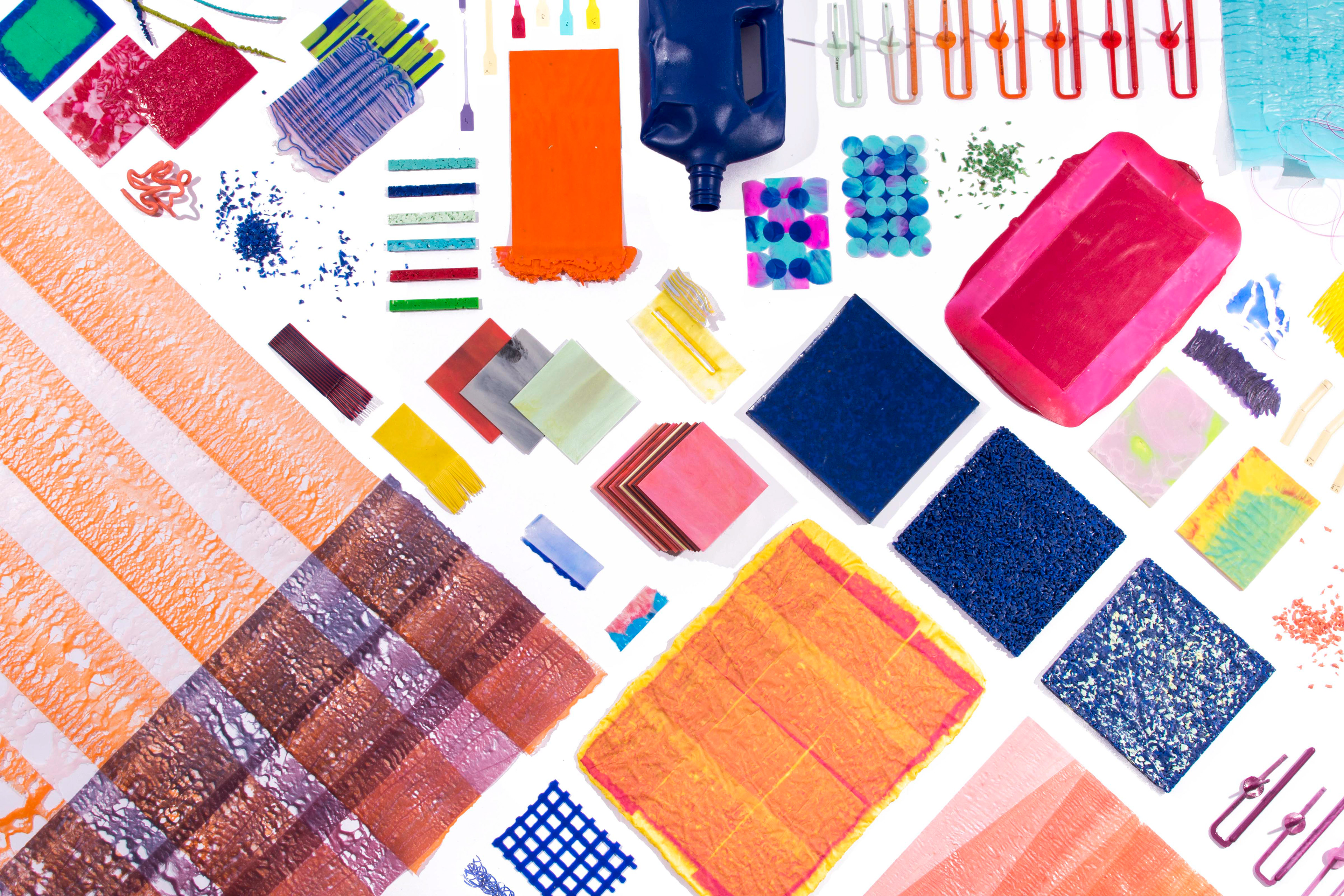 Name: Colour Via: Exhibition 
Client: Surface Matter & London Design Festival 
Industry: Interiors, Colour, Architecture, Product Design   
Collaborators: Words by Sarah Conway, graphics by Lewis Mcguffie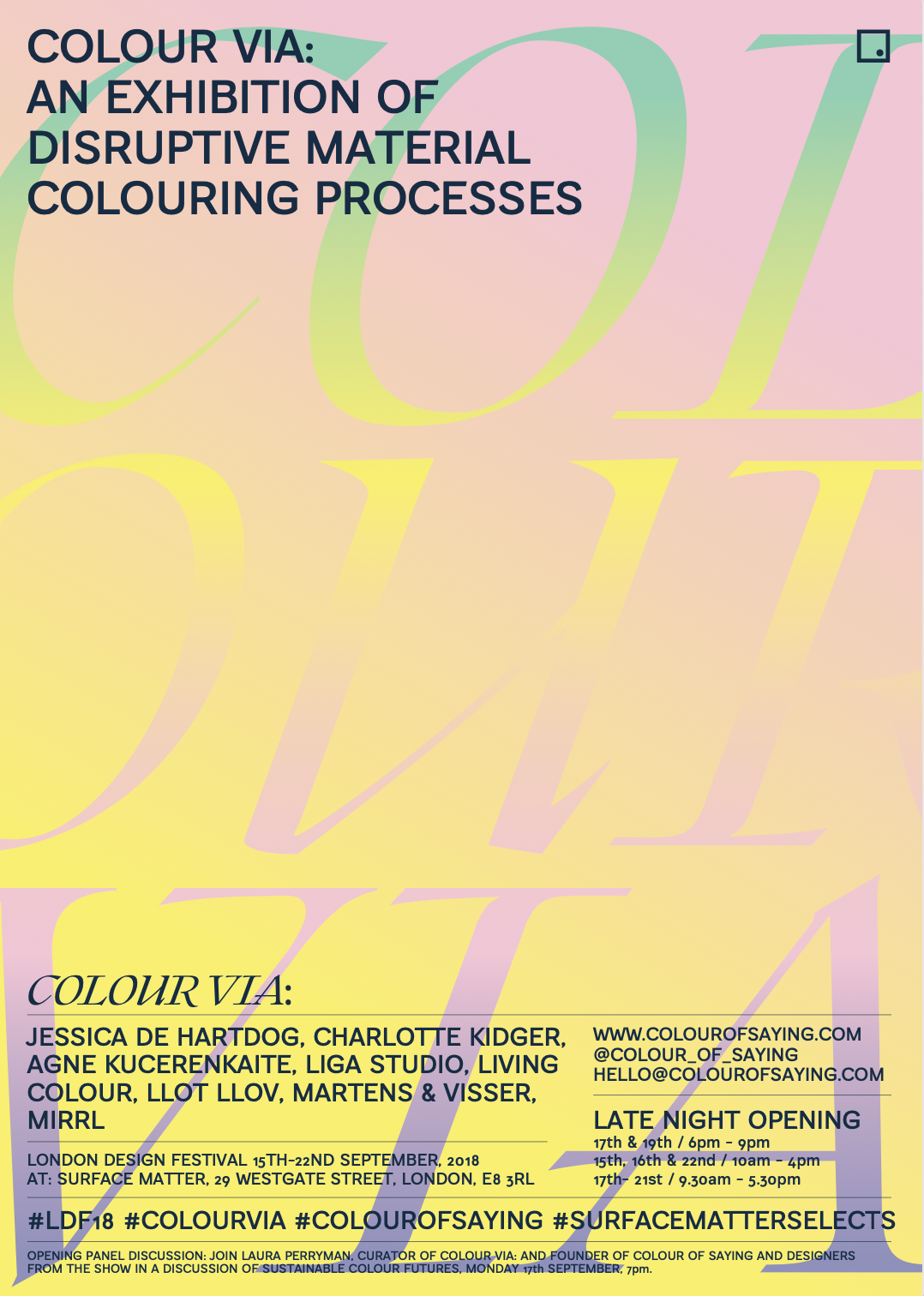 "Everything on display either limits waste or has a sensitive approach to colour production."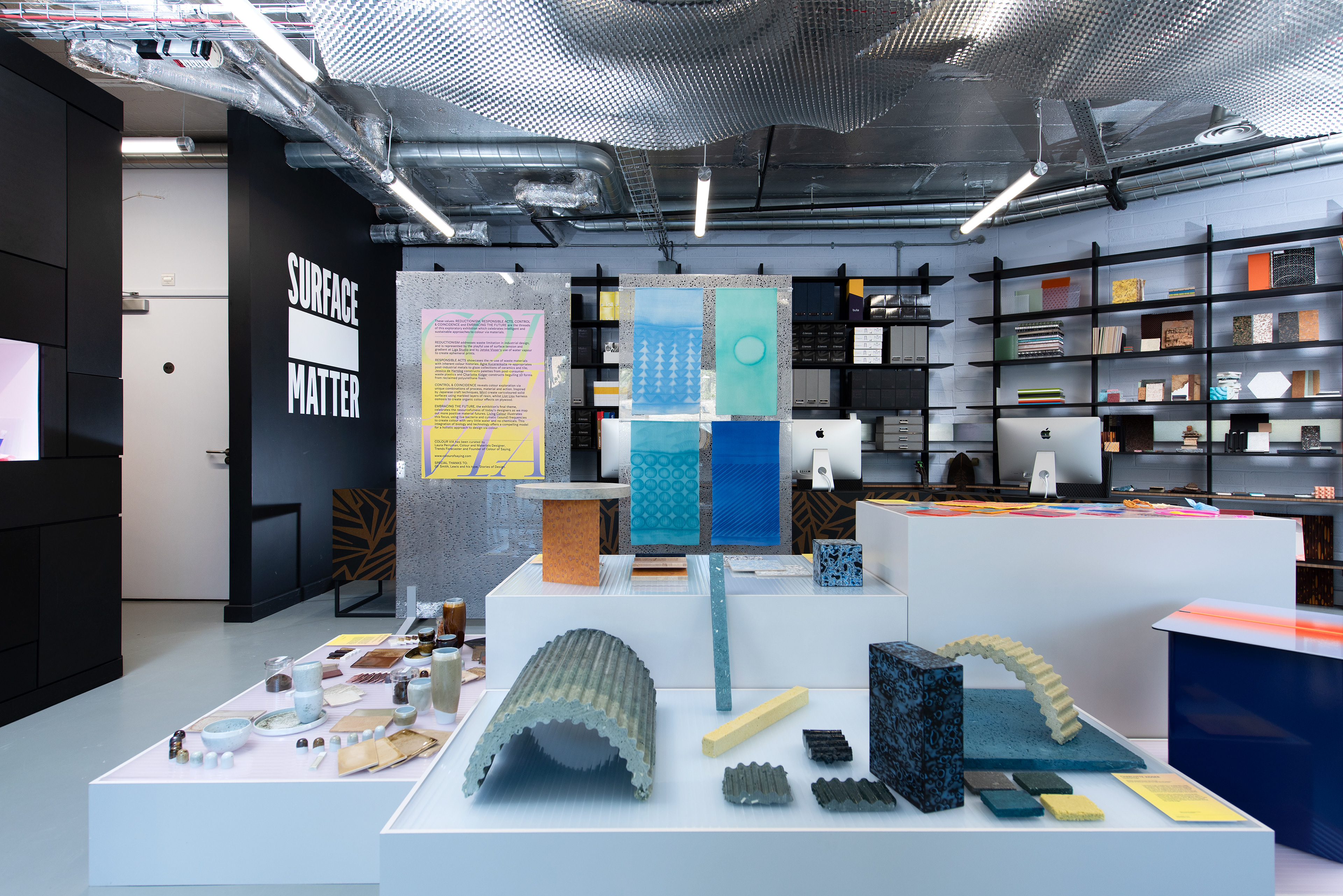 "Colouring a material can completely change it's perception, usage and value but as our consumption of materials has grown we've seen colour being applied ever more mechanically to surfaces, degrading our experience of colour and marring our environment."
COLOUR VIA: brings together some of the remarkable, disruptive designers and studios who interrogate linear colour processes and respond to questions posed by waste and toxicity with innovative circular approaches to create vibrant and sustainable material futures:
Living Colour Collective (NL)
Every exhibit was selected for its illustration of a significant shift in how we think about, apply and create colour and will highlight one or more of the exhibition's sub-themes: