An innovative trend report predicting the advances 
in biomaterials and 
their
 potential to revolutionise retail.
Name: Retail Futures Report
Industry: Beauty, Wellbeing, Retail  
"Sometimes the best option for the environment might not be the one that comes from earth but the one spawned in labs. OFFSPRING reveals how we have an ally in science and technology that helps us adapt swiftly towards better systems of living."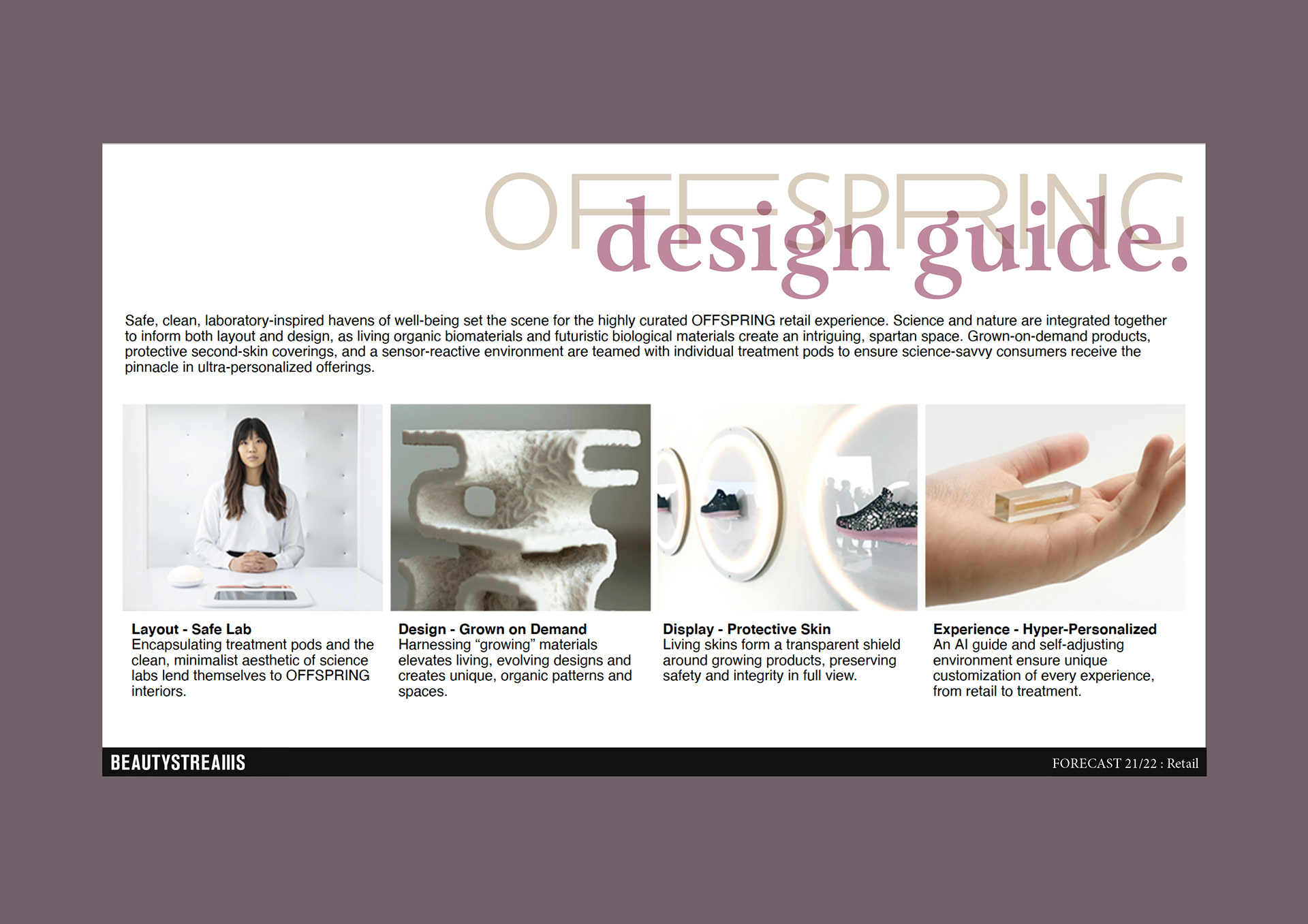 Safe, clean, laboratory-inspired havens of well-being set the scene for the highly curated future retail experience. In trend direction, OFFSPRING, science and nature are integrated together 
to inform both layout and design, as living organic biomaterials and futuristic biological materials create an intriguing, spartan space. Grown-on-demand products, 
protective second-skin coverings, and a sensor-reactive environment are teamed with individual treatment pods to ensure science-savvy consumers receive the pinnacle in ultra-personalized offerings.
Commissioned by beauty trend leader Beautystreams, Laura researched and designed this unique trend report proposing an entirely new ways of thinking about what bio design can be in a post-covid era, highlighting radical materials concepts, colour and design opportunities for a new retail future. Part of a series of four reports. 
BEAUTYSTREAMS is a global media company. The platform is a connection point for the beauty industry – a go-to platform for strategy, product development, and marketing teams worldwide.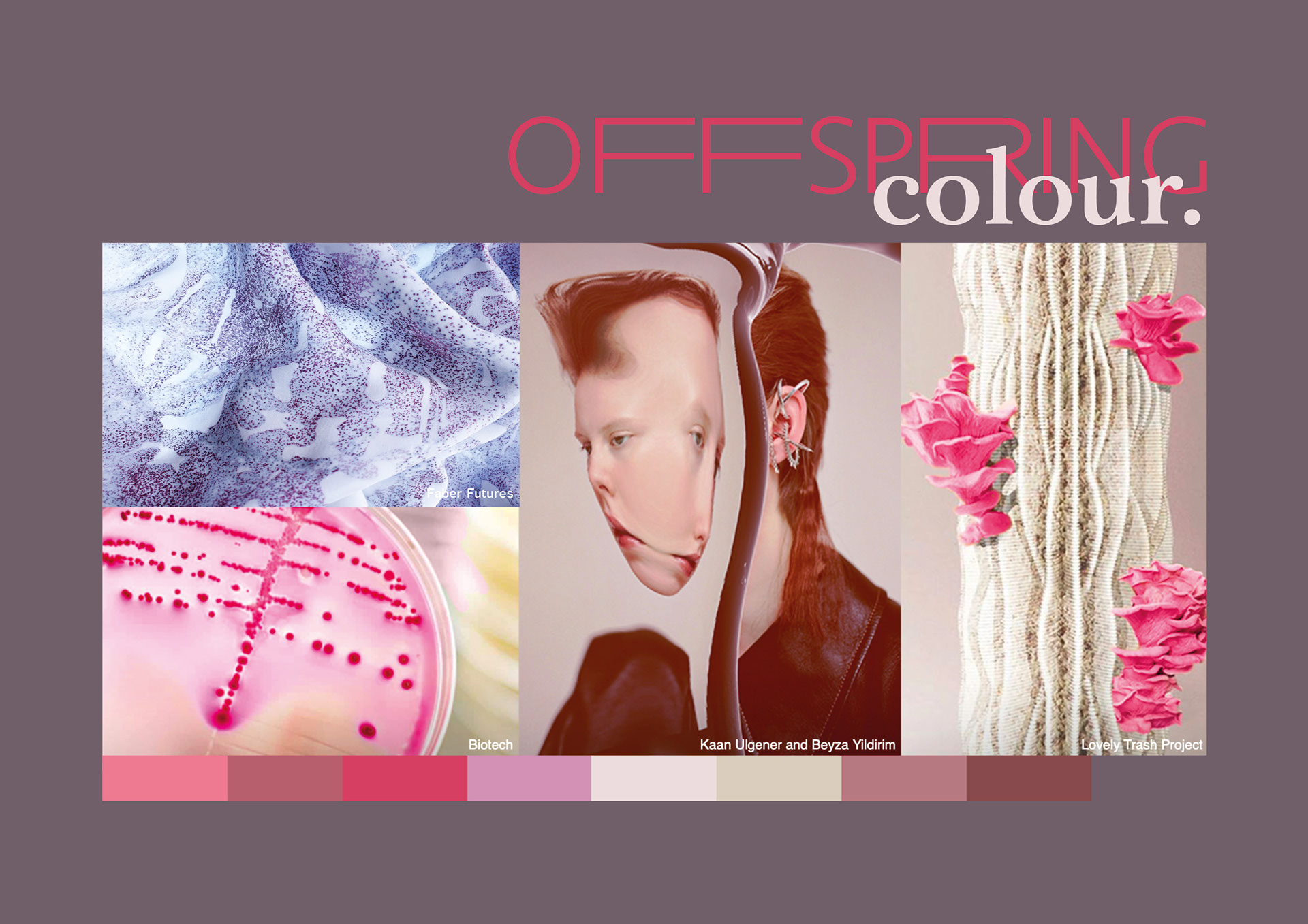 FOR MORE INFO ON BESPOKE TREND REPORTS
 > LAURA@COLOUROFSAYING.COM